1966
1972
1974
1976
1977
1982
1983
1989
1994
1995
1996
2000
2004
2010
2011
2012
2013
2013
2016
2020
2020
2021
2021
Where it all began: Avipro 'hatches'
Michel de Spéville, the founder of the Group, was and remains a firm believer that every Mauritian family deserves to enjoy chicken whenever it feels like it. This is how Eclosia's very first company, Avipro, saw the day: a pioneer in poultry production that played a big part in reducing the island's dependence on imported products.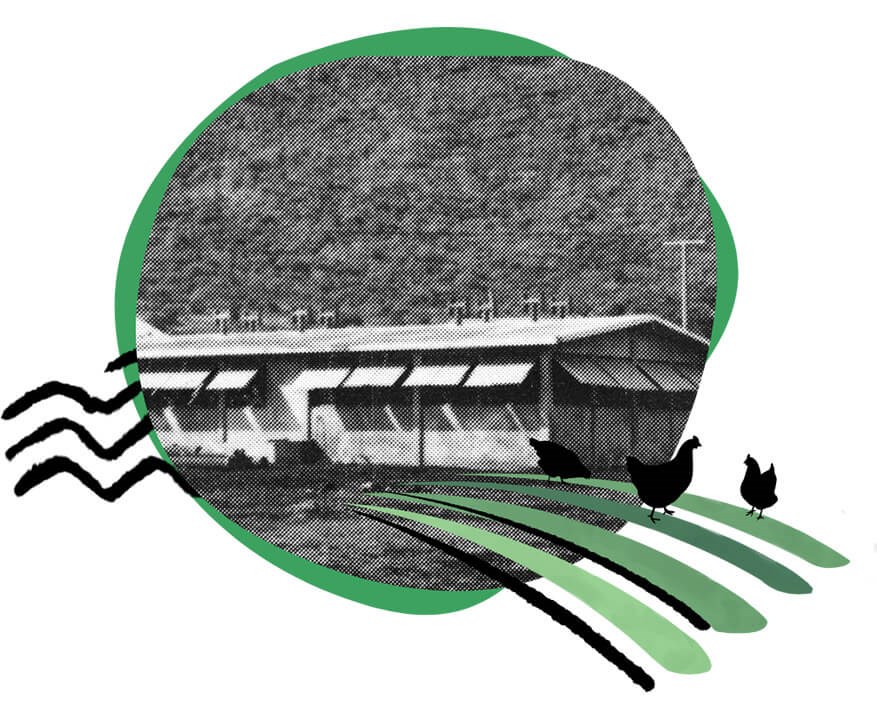 New Maurifoods: vegetables all year long
When it was created in 1972, Maurifoods mainly offered frozen vegetables. The goal? To ensure that vegetables are available year-round, no matter the season, while avoiding the challenges of freight and food shortages. In the early 1980s, the business adapted its offering to the local market and launched canned food, poultry-based products, and later, fresh raw vegetables.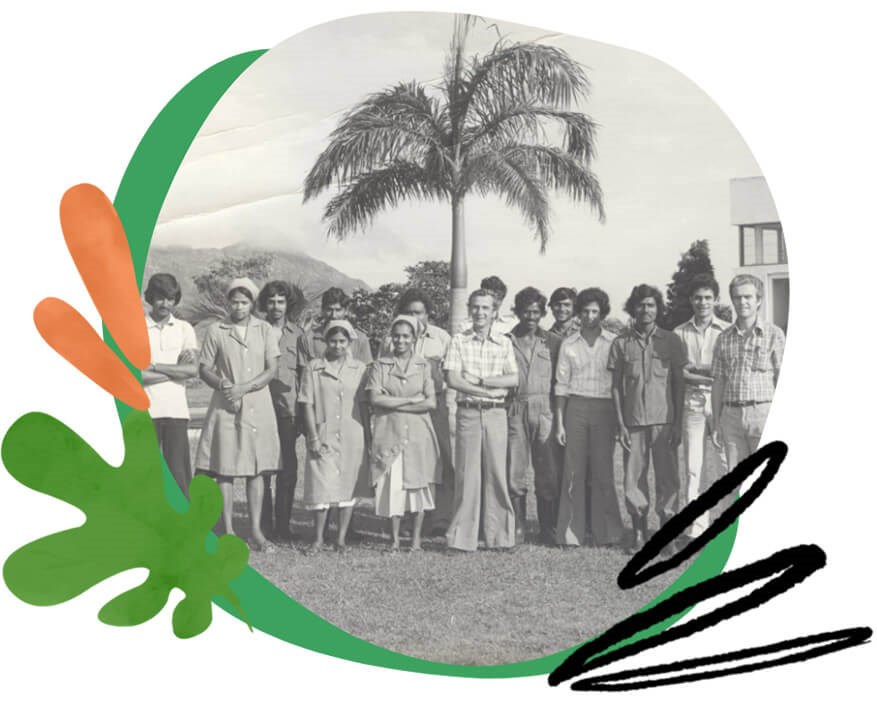 Sales, logistics and marketing activities through Panagora
Panagora, the distribution and marketing arm of the Group, was born out of the need to better manage the supply and distribution of food around the island, and the desire to make these products known to a wider audience.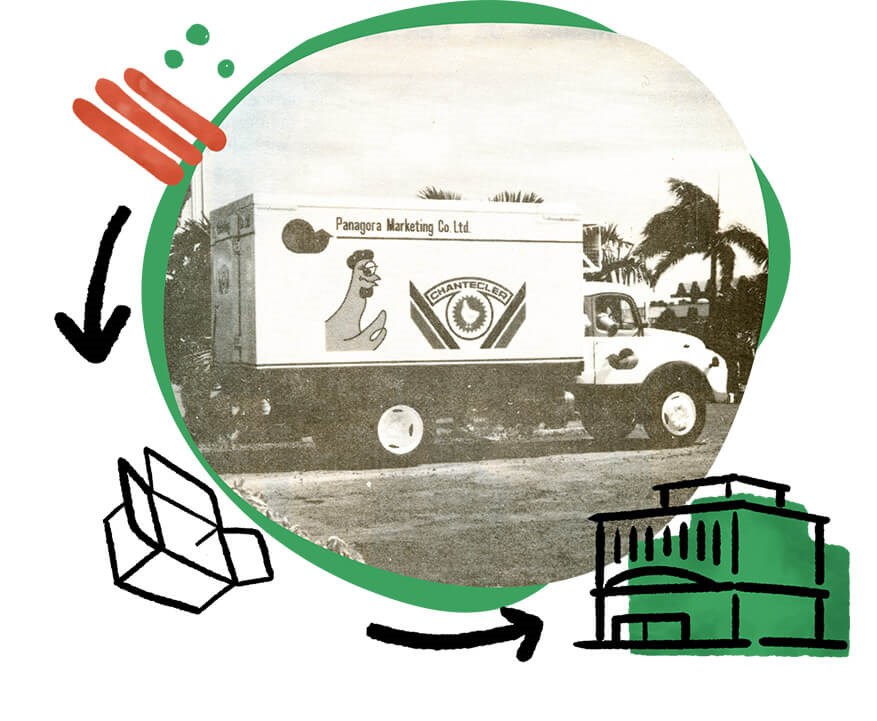 Maurilait: a taste of delicious fresh yogurt
Despite being known for its numberous health benefits, yogurt was scarce on the shelves of the Mauritian market before 1976. It was only during that year, following a franchise agreement with Sodiaal (a French company formerly known as SODIMA, and owner of the Yoplait brand) that Maurilait Production Ltée launched the first locally-made yogurt to Mauritians.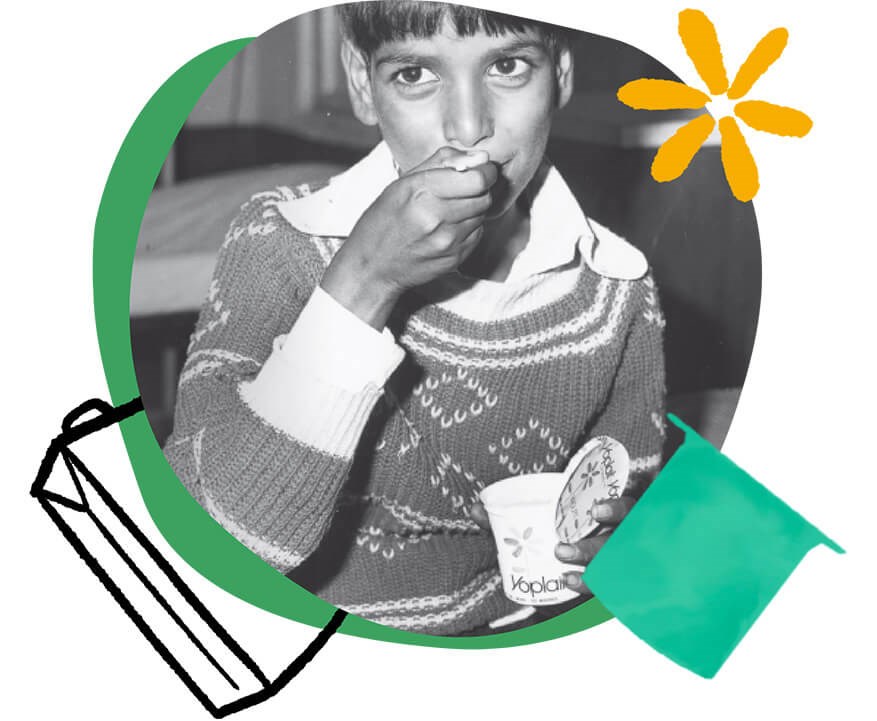 LFL, dedicated to animal feed
In the 1970s, the supply of animal feed, which was then imported from South Africa, was irregular at best; its preservation posed yet another challenge. It became a matter of great urgency to ensure a reliable supply of animal feed—and in the process, reduce the country's exposure to food insecurity. It was in this context that Livestock Feed Ltd (LFL)'s first factory opened its doors in 1977. Later, it also developed a range of products for domestic animals.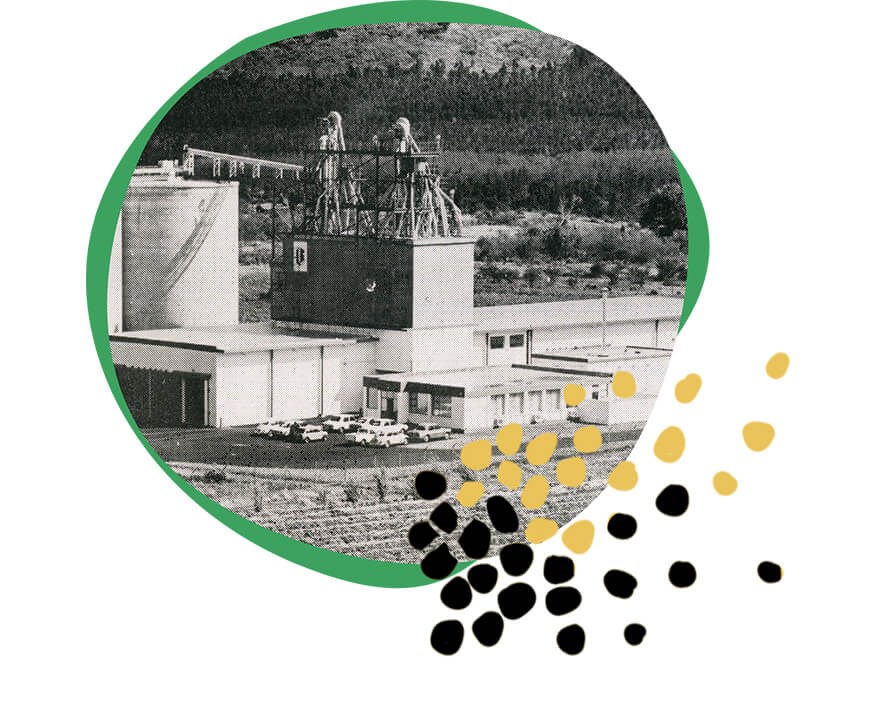 Creation of Fondation Chantecler
In parallel to its commitment to improve conditions in the country, the Group also developed an entity for its internal stakeholders: Fondation Chantecler was created to support employees and their family members. Through the foundation, Eclosia offers scholarships to the children of Eclosia's employees.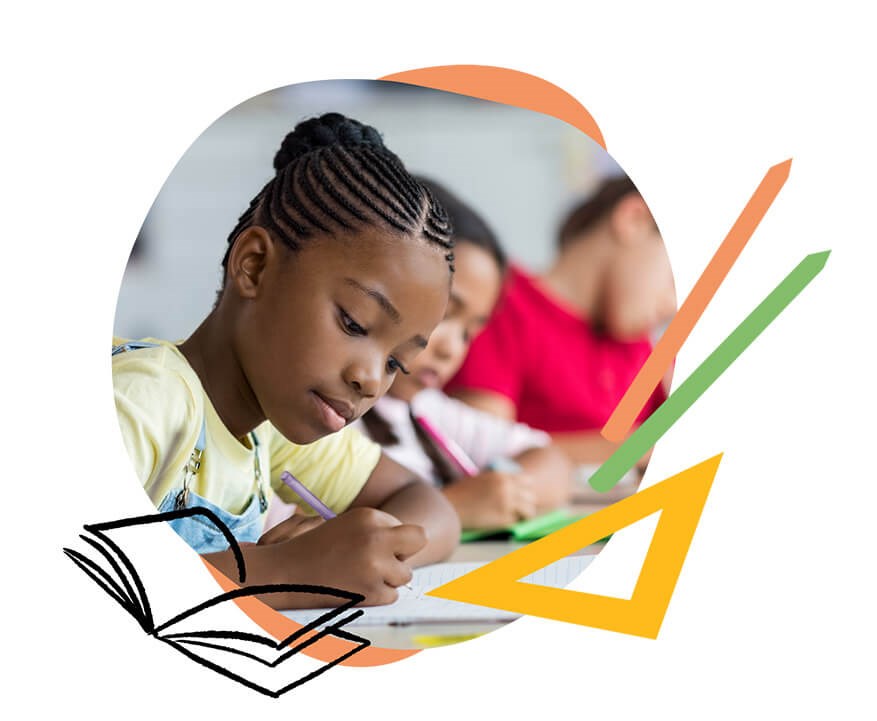 Inauguration of the island's first KFC
KFC, one of the world's largest fast-food chains, was introduced in Mauritius following an observation: at the time, no place offered a fun, friendly environment where all Mauritians, regardless of their background, could enjoy a simple meal. Michel de Spéville aimed to remedy that by launching a "classy restaurant, without classes." Negotiations with KFC South Africa ensued, and in 1983, the first Mauritian KFC (managed by Pick'N'Eat, created a year earlier) opened its doors in Curepipe.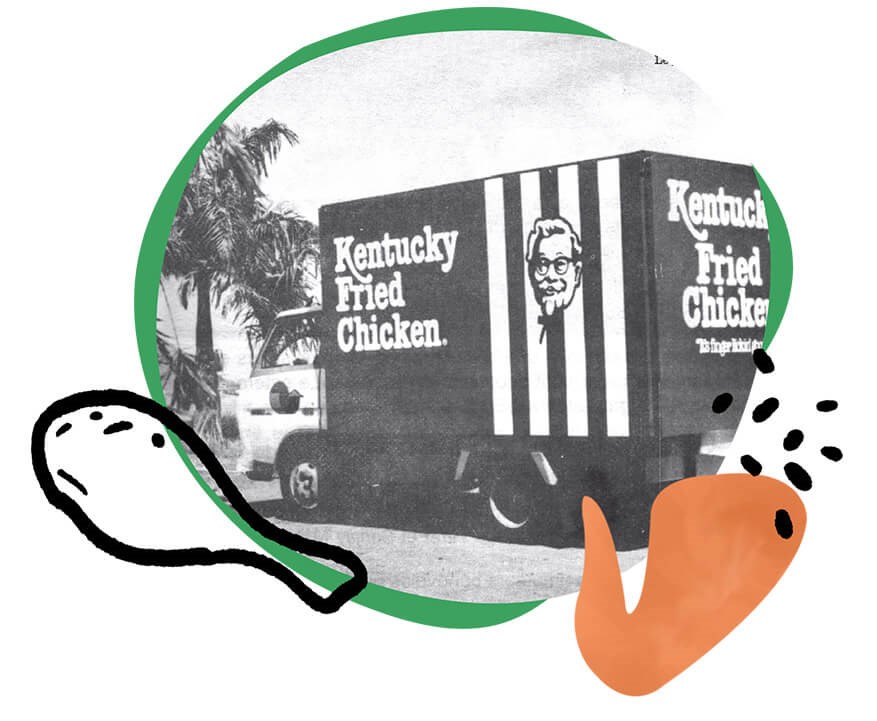 Les Moulins de la Concorde: from silo to flour
In 1989, Les Moulins de la Concorde (LMLC) was launched in response to the growing challenge of ensuring a regular supply of fresh flour to the country. LMLC, which was already importing and storing large quantities of wheat, progressively began producing various types of flour adapted to the Mauritian market. Now the benchmark when it comes to local flour, LMLC plays a vital role in a country where flour is the foundational ingredient for staple foods like bread and faratas.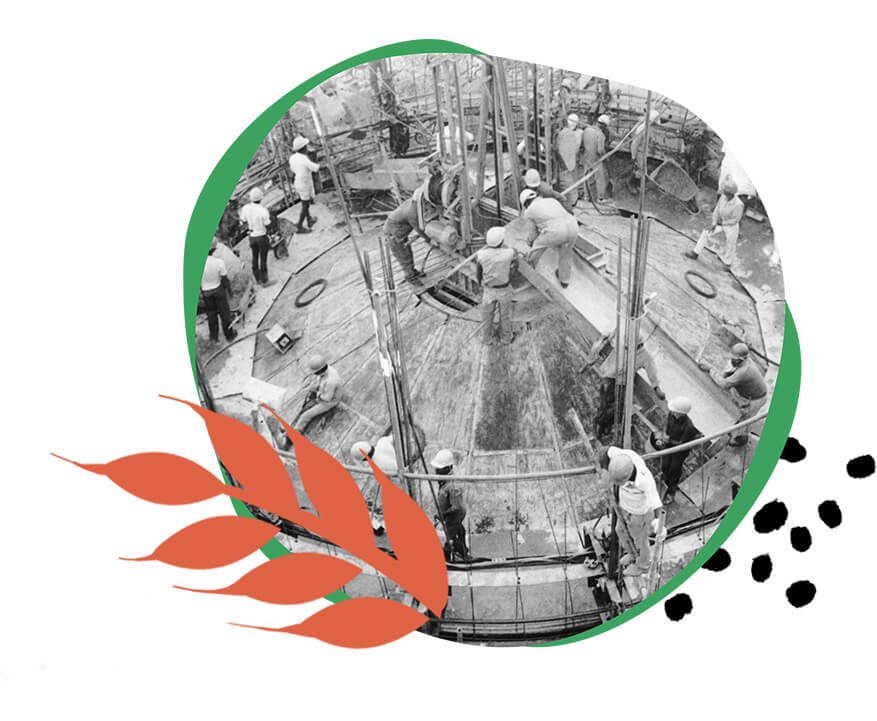 Freight & Transit Ltd (FTL): a freight forwarder unlike any other
In the 1990s, imports and exports began booming. Freight & Transit Ltd (FTL) was born in 1994 against this very backdrop. Built on the philosophy of creating more flexible supply chains, FTL offers tailored solutions for all projects with specific logistics requirements, even the most complex ones.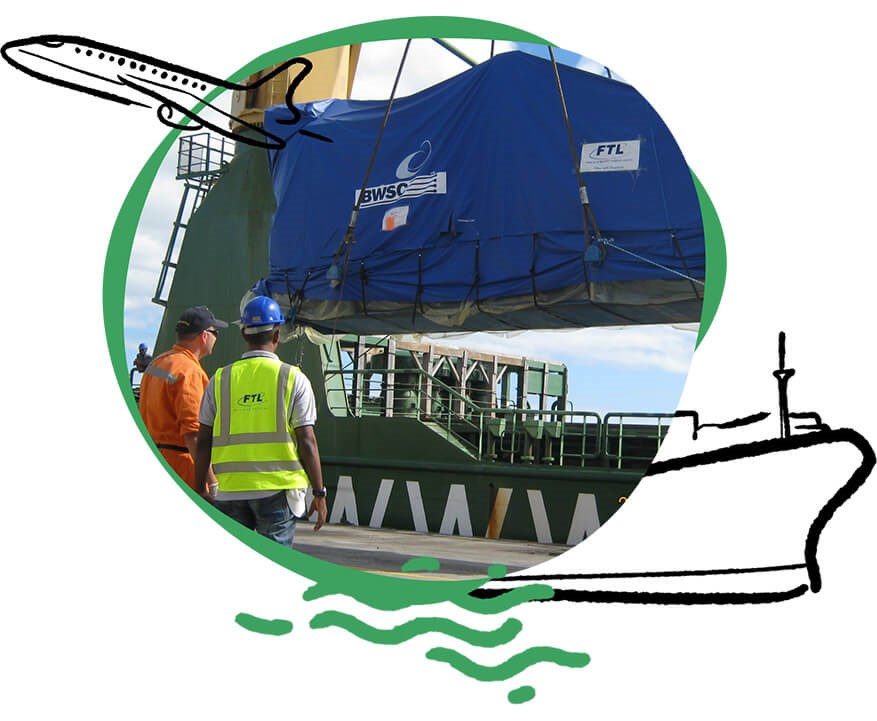 CIRCUS! enters the show
CIRCUS! was founded in 1995 by Thierry Montocchio with a dream in mind: To create nothing less than the best agency of the Indian Ocean. Fuelled by enthusiasm and rigour, CIRCUS! quickly became a reference on the market by crafting communication campaigns that spoke to the hearts of Mauritians. Today, CIRCUS! is the leading integrated communication agency of the Indian Ocean.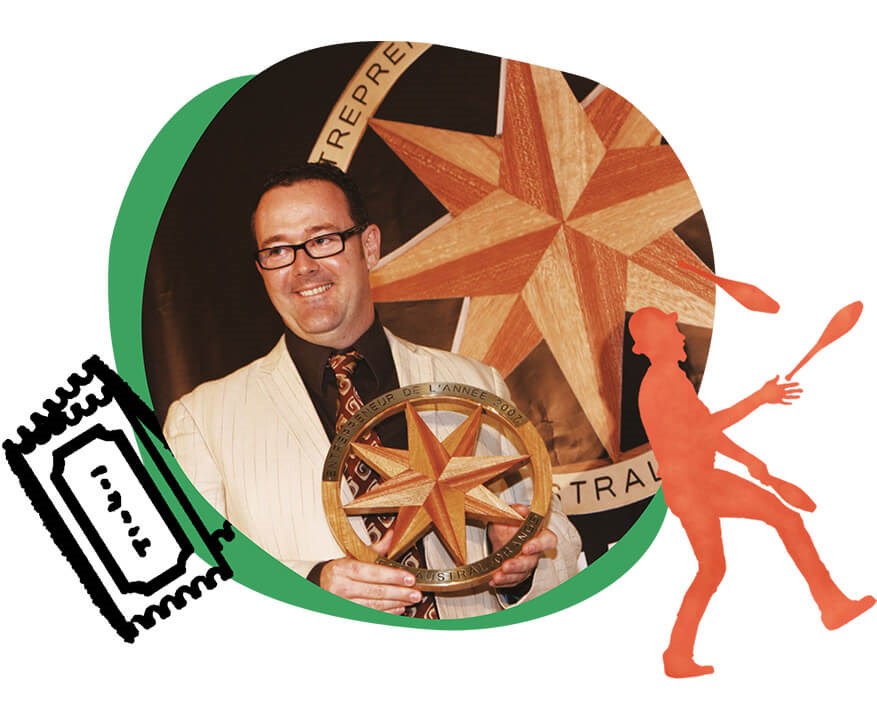 Labourdonnais Waterfront Hotel: the capital's most legendary destination
Labourdonnais Waterfront Hotel, the flagship of Ninety-Six Hotel Collection (formerly Indigo Group), is the island's pioneering and leading five-star business hotel. Strategically located in the heart of Port Louis, it is ideal for business travelers, who previously had no other choice than to stay at beach resorts, all removed from the island's business hubs. Labourdonnais Hotel quickly became an iconic, must-visit destination for foreigners and Mauritians alike.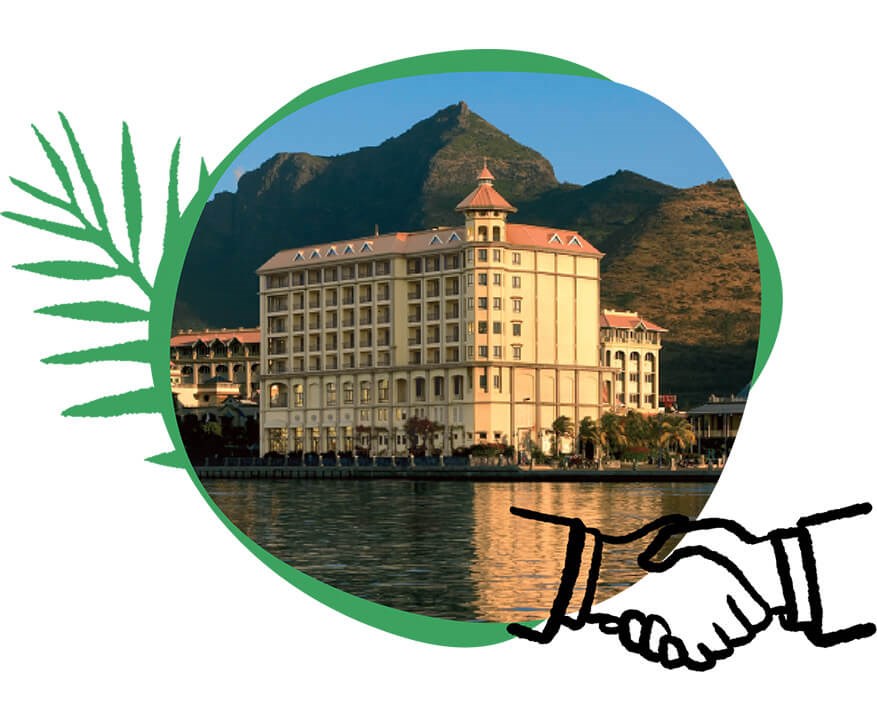 The first Chantefrais opens its doors
Chantefrais, the first 100% Mauritian franchise, came into existence in 2000. The network of franchisees burgeoned quickly across the island, giving rise to over a hundred small businesses and entrepreneurs, all while offering Mauritians the freshest poultry.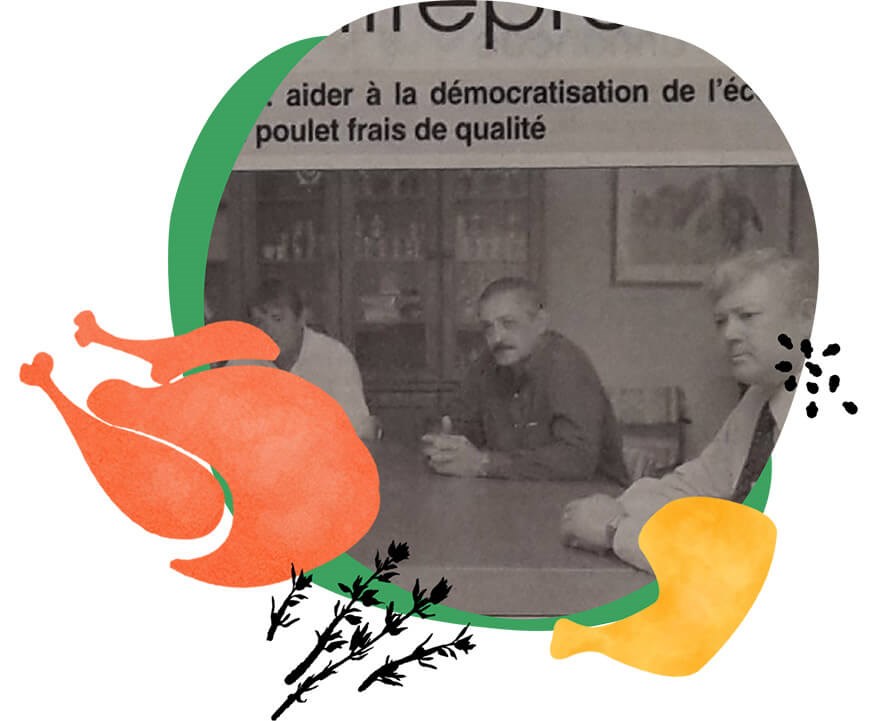 Le Suffren Hotel & Marina : Ninety-Six hotels' latest addition
Ninety-Six Hotel Collection inaugurated its second hotel at Caudan Waterfront, a stone's throw away from the emblematic Labourdonnais Hotel: introducing Le Suffren Hotel & Marina. While leisure and entertainment take centre stage at this 'city resort,' it is equally appealing to business travelers. In 2011 followed the launch of Suffren Apart'Hotel, a series of luxurious apartments designed for business travelers on extended stays.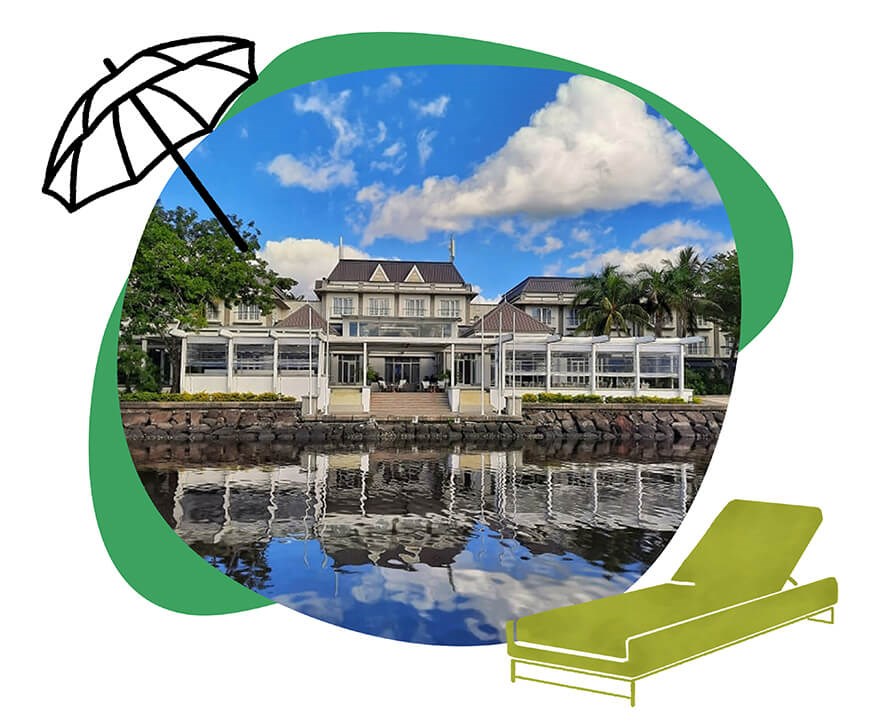 Launch of Fondation Solidarité
Eclosia launched Fondation Solidarité with the goal of formalising and strengthening the activities it had been carrying out for over 40 years—well before CSR was commonplace. Indeed, the Group has been a strong advocate for sustainable and responsible development since its creation, always encouraging its partners, various organisations and communities to adopt more responsible behaviours.


Avec la Fondation Solidarité, Eclosia vient renforcer ses actions menées depuis plus de 40 ans – à l'époque où le CSR n'existait pas encore. En effet, le Groupe a œuvré depuis ses débuts pour le développement durable et responsable auprès de divers partenaires, organismes et communautés.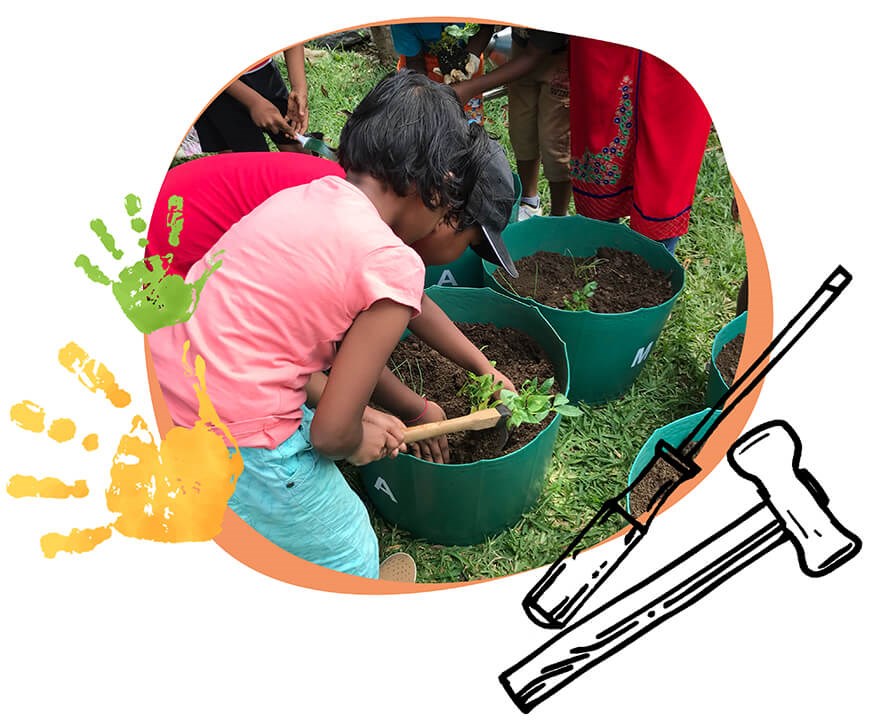 Acquisition of Hennessy Park Hotel
In 2011, Ninety-Six Hotel Collection acquired The Link, a hotel located in the heart of Ebène business hub. The Group christened the new hotel 'Hennessy Park Hotel', completely rethinking the hotel's design, positioning and concept around an art experience through music, fashion, fine arts and literature.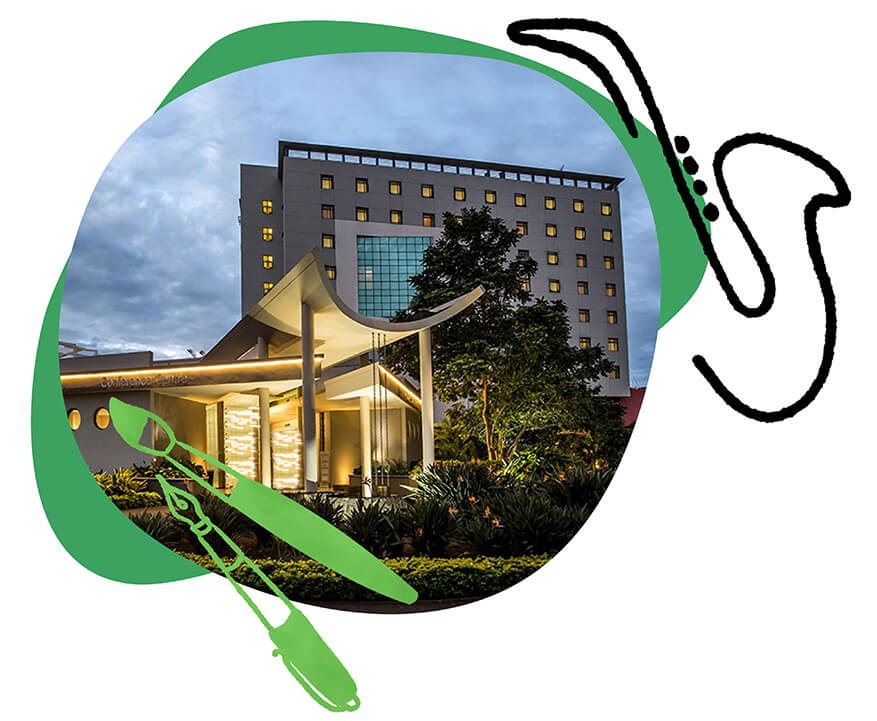 Angel Fund: the Group's Business Angel
Honouring its ambitions to promote entrepreneurship and the emergence of small and medium enterprises, the Group launched its angel investment arm in 2012—a way to formalise its Centre for small businesses set up in 1983. Angel Fund supports all businesses, no matter the industry it operates in or the founder's level of experience; it lends them not only its financial expertise, but also valuable strategic support to get them off the ground and succeed.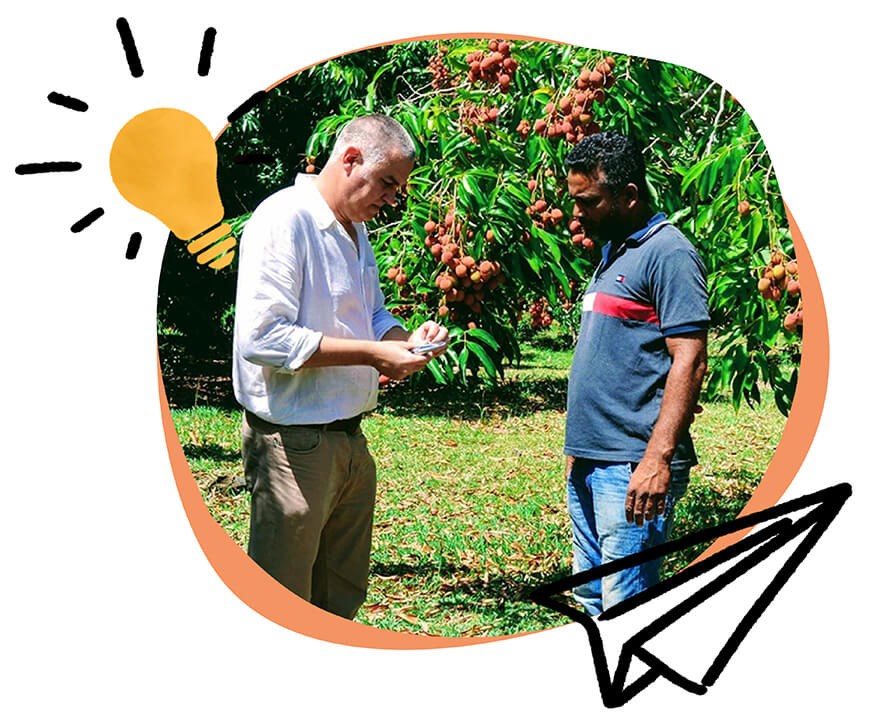 Charles Telfair Campus: a keen interest in Education
Eclosia has long placed the development of its human capital and talents at the heart of its philosophy. With this in mind, the Group seized the unique opportunity to become the majority shareholder of Charles Telfair Campus, one of the main private tertiary institutions in Mauritius.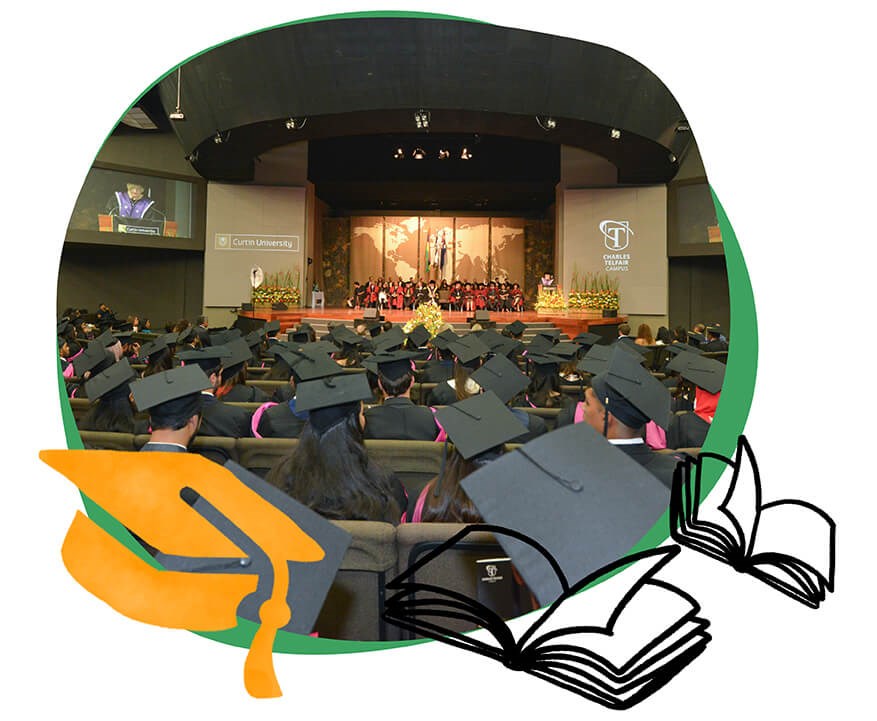 Management of The Address Boutique Hotel
In 2013, Ninety-Six Hotel Collection inaugurated The Address, a venue that marries business, leisure and wellness. Located in Port Chambly, the boutique hotel is a combination of personalised service, a cosy environment and fun, friendly spaces.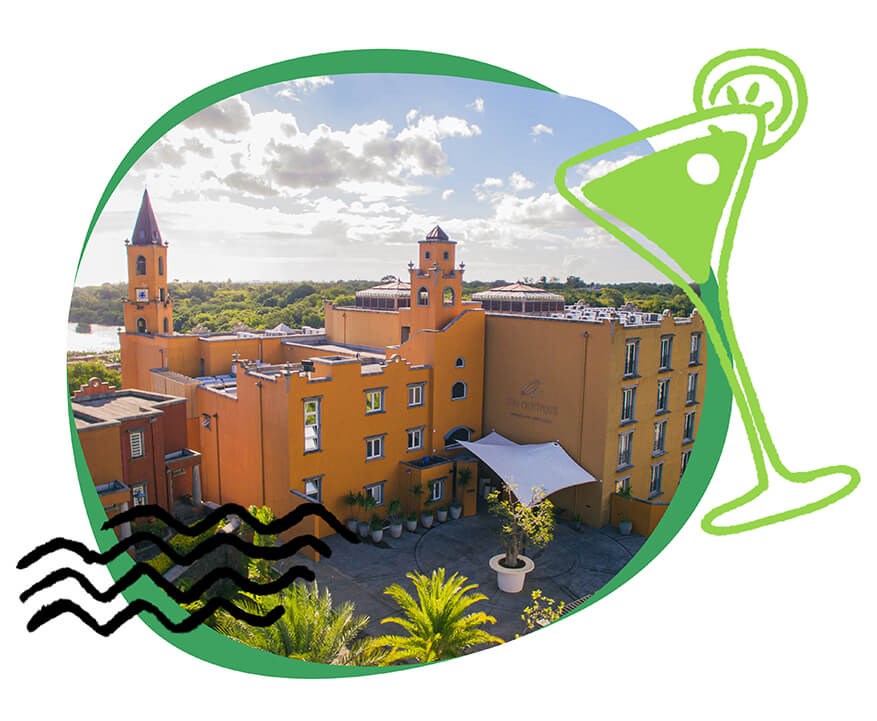 From Food & Allied to Eclosia
After 50 years of existence, Food & Allied was renamed 'Eclosia Group'. This change of name occurred at the request of the founder, Michel de Spéville, as a way to bring together the Group's many activities under one umbrella, while paying tribute to the men and women who, each day, contribute to the burgeoning of new ideas and talents. Built on the vision of an independent Mauritius on the road to self-sufficiency, the Group reaffirmed its commitment to continuously innovate to meet the challenges of tomorrow.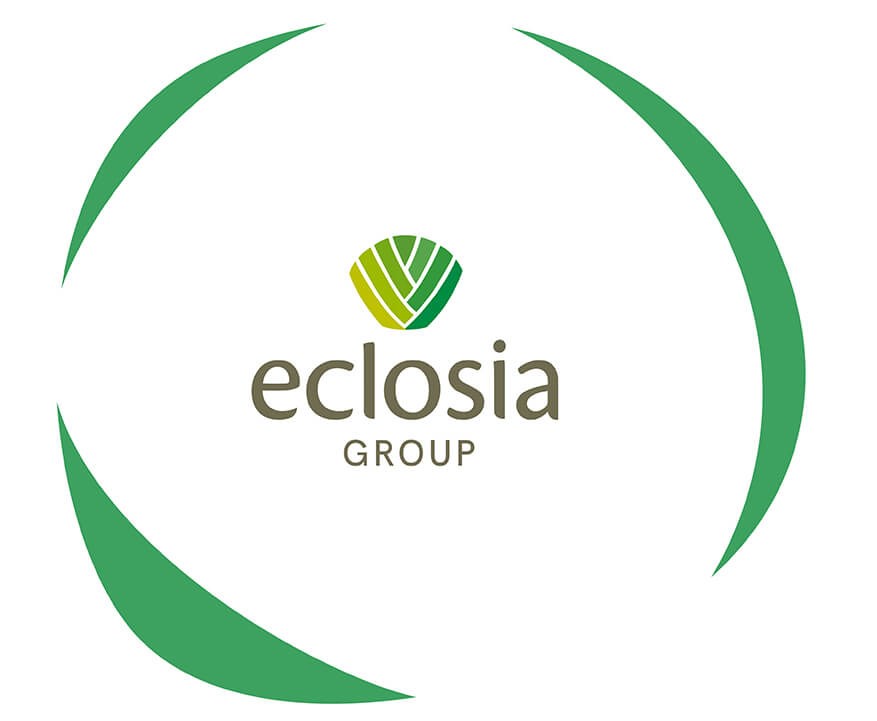 Avipro launches the world's first bagasse meat tray
Following five years of extensive research, Avipro introduced its compostable and biodegradable bagasse tray to the market in 2020. A major innovation, the first of its kind in Mauritius, that sparked the interest of American companies. Through this, Avipro is working towards realising its ambition—and that of the Group's—to fight plastic pollution and reduce its waste as much as possible.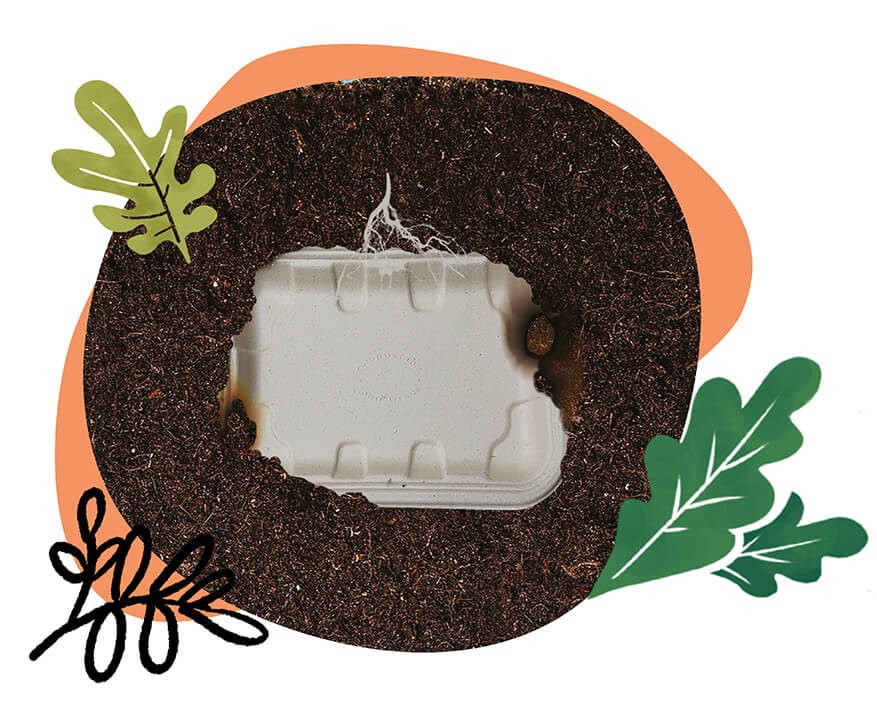 Le Groupe acquires PPI Packaging Ltd
After lending its funds and support to PPI Packaging for two years through Angel Fund, and successfully helping it grow, Eclosia acquired the business in 2020. PPI Packaging, which  produces cardboard boxes and sheets, was severely impacted by the COVID-19 pandemic; this acquisition was carried out in that context.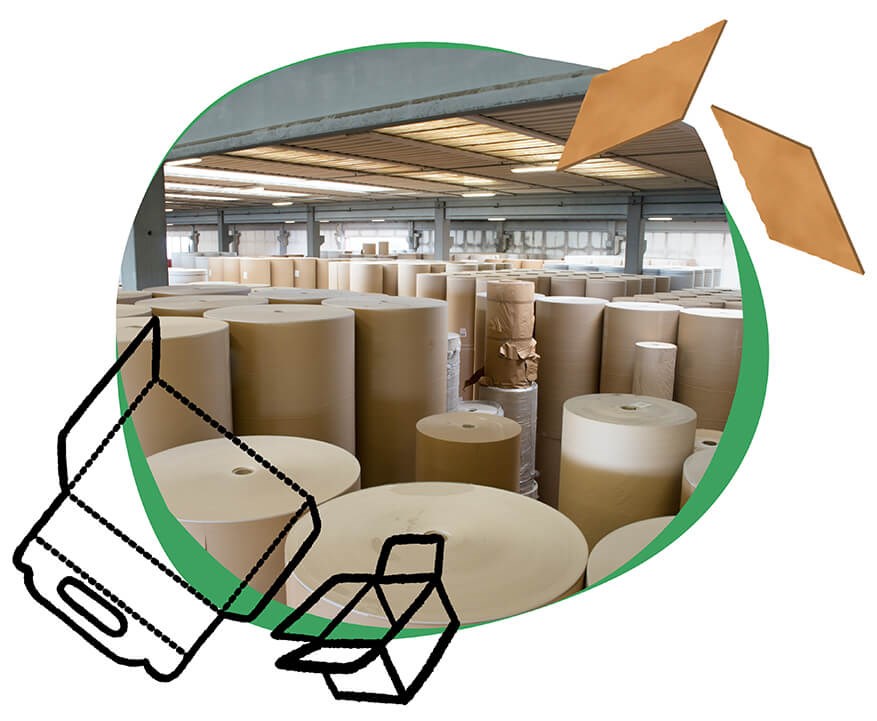 Cardboard-based yogurt pots become a reality
In line with its commitment to protect the environment, the Group is determined to reduce the use of plastic in its various businesses. In 2021, Maurailit introduced the first cardboard packaging for Yoplait products in Mauritius, an innovation that was launched in Seychelles back in 2019.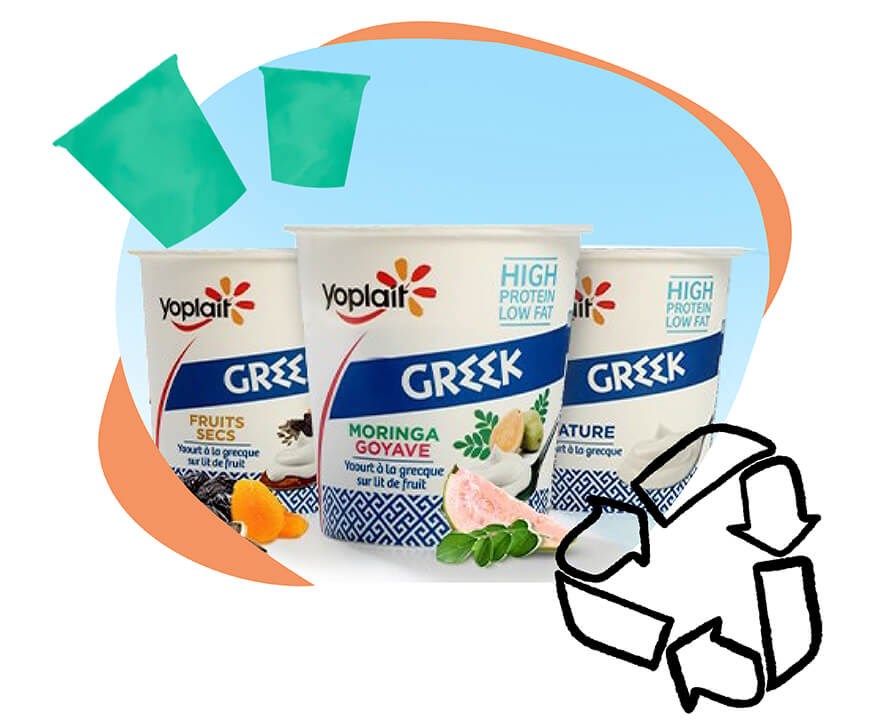 Introducing Odysseo, "House of the Sea"
To make the underwater world better known to Mauritians, and ultimately inspire them to love and protect it, Eclosia launched the Indian Ocean's very first oceanarium: Odysseo. Despite its modest land area, Mauritius is surrounded by a vast maritime zone—one that urgently demands to be understood and preserved. Through education, research and informal exchanges, Odysseo aims to make Mauritians discover the hidden gems of the Indian Ocean, all while making them aware of the pressing issues threatening our marine ecosystems.