Madagascar
Since being established in Madagascar in 1993, Eclosia has steadily extended its activities across the country. There, the Group has implemented an inclusive development model, one that has proven to be successful in Mauritius over the last five decades.

Avitech - Since 1996
Pioneer in poultry production in Madagascar, Avitech is committed to further contributing its know-how and expertise to the country. To that end, it has set up a number of breeding farms and a slaughterhouse on the Great Red Island. To ensure it is able to provide adequate support to poultry farmers and small business owners, Avitech also created a training school: Avischool.

LFL - Since 2002
A leader in the production of animal feed in Madagascar, LFL's mission is twofold: to supply their products not just to the Avitech farms, but also to all the poultry farms in the country. There, LFL advocates for the local production of grains and other raw materials intended for animal feed.
Created in 2013, its subsidiary, LFL Agri, encourages Malagasy family businesses to produce corn and offers them the necessary support throughout the process. In doing so, LFL Agri helps thousands of small entrepreneurs integrate the formal agricultural sector.
Since 2021, Farmshop—a noteworthy model for inclusive development—has been providing Malagasy farmers with chicks and animal feed through 200 shops, and the personalised support they need to carry out their activities (training, advice…).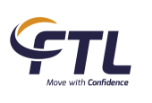 FTL - Since 2002
FTL Madagascar was originally created with the objective of facilitating logistics between Madagascar and Mauritius. Today, it is engaged in the export of various products, ranging from textiles to perishable goods (fruit and vegetables), out of its offices in Antananarivo, Tamatave and Tuléar. InterEx has also played a key role within FTL Madagascar since 2018: operating in express courier services, InterEx has developed the FedEx network across the country and is also the representative of TNT in Madagascar.

Panagora - Since 2016
Backed by its strong distribution and import network, Panagora Madagascar enables Malagasy consumers to access and enjoy food consumer products (poultry, yogurt, jams, fruit juices…) from a wide range of local and international brands.

Currently based in Anantaravo, the company is working towards strengthening its foothold in other regions of the country to better serve the needs of the Malagasy population.

Pick'N'Eat- Since 2019
Pick'N'Eat Ltd, which owns and manages the KFC franchise in Mauritius, set up shop in Madagascar in 2019. Today, the fast food chain has two outlets in Anantaravo, one of which is located in Akoor Digue shopping mall.

KFC Madagascar is committed to supporting the local community, particularly by training bakers to produce their bread and buns locally and by fighting against food waste through its collaboration with Foodwise Madagascar.

Maurilait - Since 2020
Recently established in Madagascar, Maurilait is driven by a mission to offer Malagasay consumers the joy of indulging in the goodness and freshness of Yoplait products (yogurt, drinking yogurt…), all produced locally.