Indigo Group
Since the opening of its flagship hotel—the Labourdonnais Waterfront Hotel—in 1996, Indigo has cemented its position as the leader in business hotels in Mauritius. Today, the Group manages four business hotels (four-star and five-star) in Port Louis, Ébène and Port Chambly, located in close proximity to major urban hubs.

Indigo hotels welcome foreigners and Mauritian visitors alike. No two properties are the same: each hotel is uniquely designed and has a distinct identity. The common thread that weaves them together? Stylish rooms, refined restaurants, inviting conference rooms, trendy can't-miss events, as well as a gym and wellness centre: I Spa Fitness and Wellness Club.

From the luxurious and renowned Labourdonnais Waterfront Hotel, the vibrant and contemporary Le Suffren Hotel & Marina and the unique apartments of Suffren Apart'hotel, to the chic and artistic spirit of Hennessy Park Hotel or even the charming Address Boutique Hotel, each one of Indigo Group's hotels effortlessly combines outstanding service, equipment and comfort.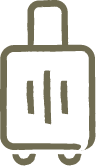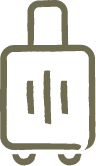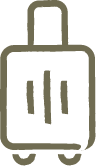 0
Number of rooms (including apartments)